ReAward Glasses
Crystal awards with interior laser etching, rescued from the landfill to live again as unique glasses.
Ice
Inspired by Cryoconite
holes that form
in rapidly melting
glacial ice sheets.
Giverny
Mixtures of powdered colored glasses
with a spray of murrine
references the rich textures of
Giverny Garden water lily paintings.
Cane Sampler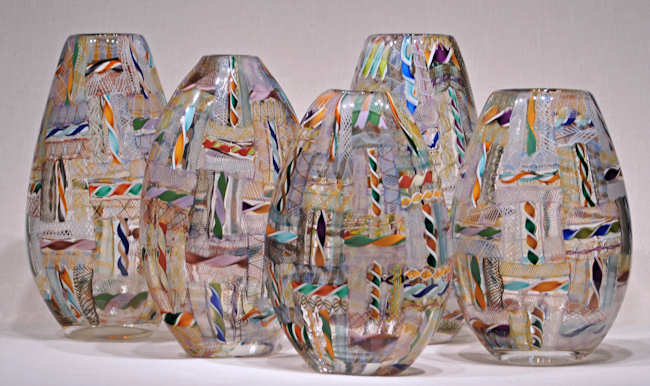 Copyright © 2001, HoustonStudioGlass.com, All Rights Reserved.